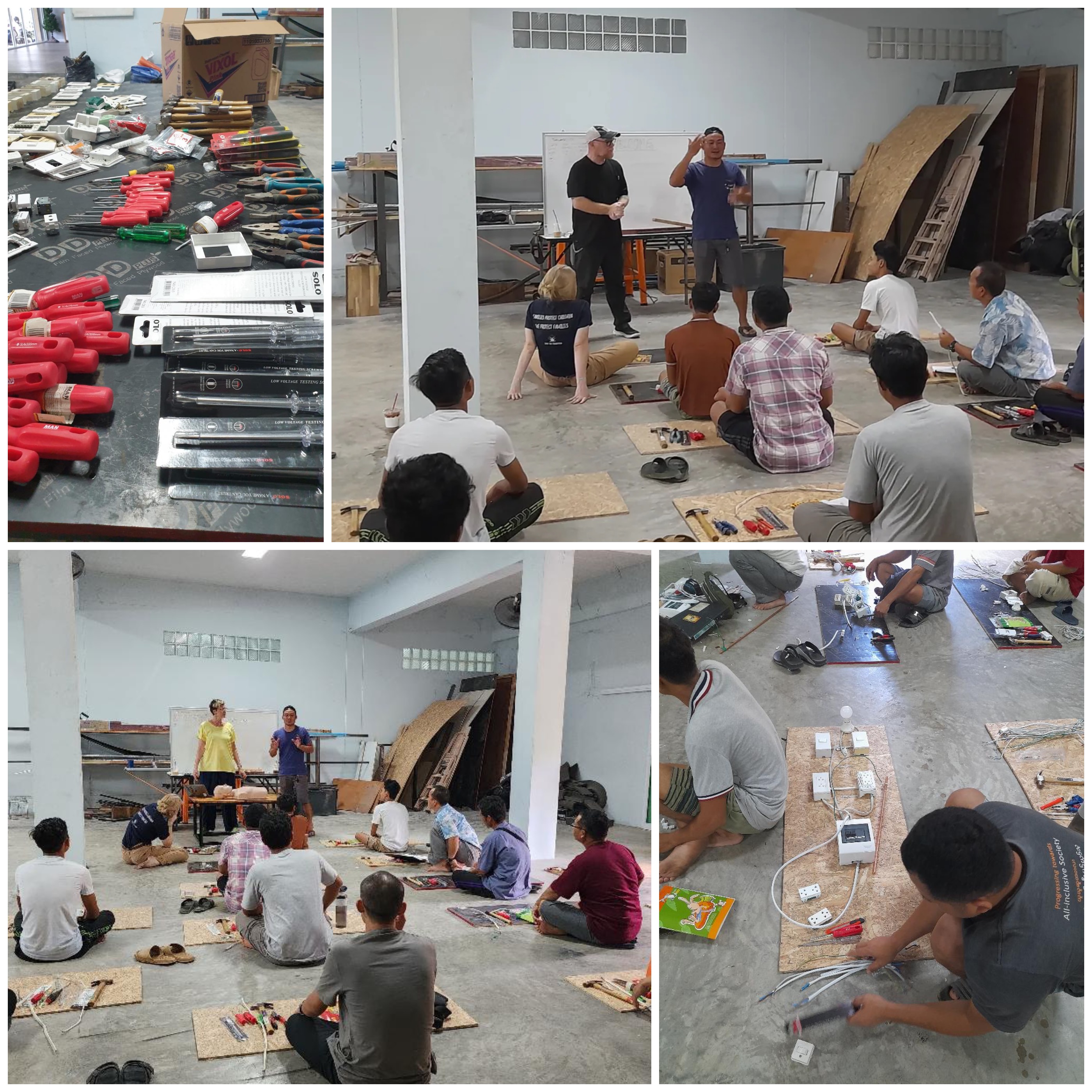 It's good to be back in Thailand after way too long. Our Trade-Off Electrical Training Course started Tuesday 5th Sep. We delayed a day due to greatly increased difficulty getting 5 here across Myanmar. There was rejoicing once they were safely this side of the border. These 15 students are learning well and all that is left now is their practical project tomorrow where they will get to prove they can apply learnt principals in the real. Huge thanks to all who have participated in this event. The funds for tools, electrical supplies, food to feed 20 people every day.. you all rock and we are all so grateful!
Graduation is Saturday(tomorrow). Monday is CPR and emergency 1st response training for the team here. Fruitful time and so good seeing old, and making new, friends.  In particular we have been able to partner with an anti-trafficking group https://www.globalalms.com and due to the  generous response of many after our recent social media appeal, we are enabled to help provide needs in a new safe house that G.A. will use as short term housing for rescues here. Many thanks again for those who helped with funds this week! The almost daily sounds of bombing and rockets impacting beyond the border we are so close to, is a sobering reminder of the war that very few hear about outside of this region.
We are looking forward to playing Culture Night Sep 22nd back in Gorey, Ireland and next month we are touring playing in Switzerland and Germany. See our shows page for details. This life is not dull but it is full.