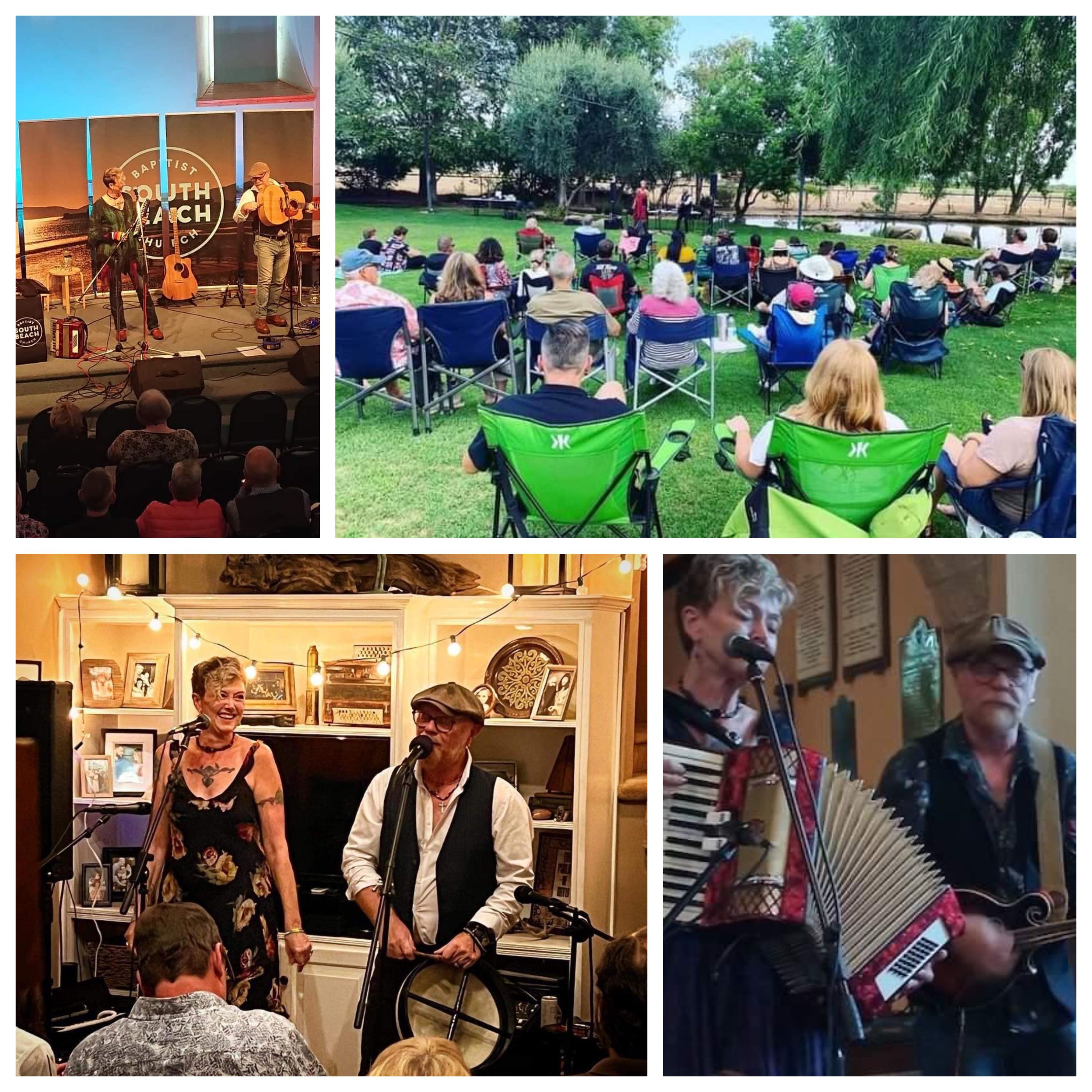 Well hullo!
Oh what a summer! It was SO good to get back in the saddle, on the road and 'with' you all again.  Sammy's Ukraine trip in May was not thwarted by the covid we came down with a week before he went! It proved to be likely the first of many and he covered a lot of ground and came home with much to share. Our hearts and prayers are with our friends, and all there and he is planning on being back there early '23.
Kylie's lungs took awhile to bounce back, and June in the UK was a great way to work out the kinks as we dusted off our trusty PA system and hit the road. 2 weeks home in July and then we were off to tour the USA - and covered a fair bit of it in over 10,000 miles and 14 states from California to Pennsylvania and Montana to Georgia.
Grateful...is the word. SO grateful and thankful for all who help, support, book us, come listen, and buy merchandise. You validate us in our endeavours and our hearts overflow with the kindness, not to mention the great craic that we have shared with so many. 
We have been home in Wexford over 2 weeks now and still processing all we have done and the 'hows'  of what we do, as we re-cultivate the rhythms of homelife.  Apple harvest, studio production work, writing for a new Electrics album in the new year. Good things.
More news to come before the end of 2022, but as the weather gets cool and crisp and the trees explode in a last hurrah of riotous colour, it is nice to be by the Irish Sea again. 
With every blessing from our hearth to yours ♡