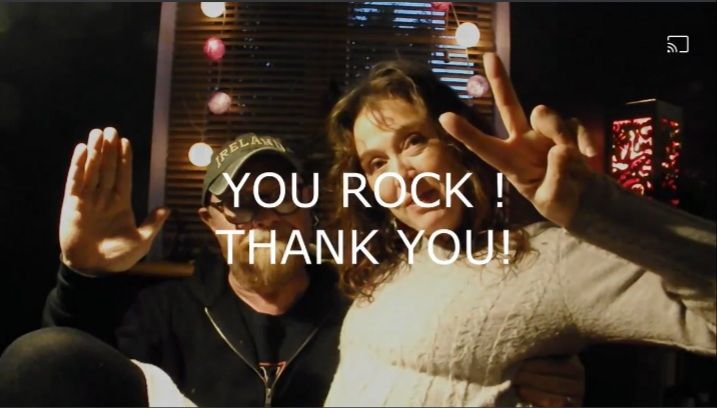 We did it - and the 'we' includes so many from all over the globe who made the decision to support and see this project come to fruition.
Thank you! 
As touring musicians who can't just now, this is encouragement, this is connection, and inspite of pandemics and a myriad of struggles, this is hope in action. 
As Kylie applies for Irish naturalisation and we get these musical albums manufactured, know that our hearts are full, humbled and so grateful. We will work to get all the pledge rewards to you as soon as practicable keeping in mind that UK and parts of Europe are again locking down and non-essential services won't be available. Still, most businesses we are using are still on track with our orders, so God willin' and the creek don't rise...
Music is important, the arts are vital. Now as much as ever, and whilst we are unable to stand in front of you and entertain you in a typical way, we hope that Far Away Places and Rev. Sam & The Outcasts will lift your spirits, remind you of things past, and that the best is yet to come.
Love from our patch of green.